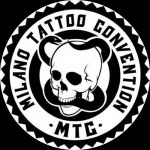 Video de la Milano Tattoo Convention 2019
marzo 28, 2019

marzo 28, 2019

es

https://www.killerinktattoo.es/skin/frontend/killer/default/images/logo.svg

https://www.killerinktattoo.es/
¡Abrimos nuestro calendario de convenciones el mes pasado con una nueva edición de la increíble Milano Tattoo Convention 2019!
La Convención de Milán es una de las convenciones de tatuajes más prestigiosas de Europa, por lo que queríamos ofrecerte toda la acción con nuestro último video.
¡No te lo pierdas, encontrarás a algunos de los mejores artistas del mundo trabajando en tatuajes impresionantes!
Hablando de impresionantes tatuajes, nuestra artista patrocinada, Sandra Daukshta, ha ganado dos premios por un excelente trabajo que comenzó y terminó en la Convención de tatuajes de Milán 2019. La primera mitad de la pieza, una peonía, ganó '3rd Best of Friday', la adición de dos retrato para completar la pieza la llevó a conseguir el premio para la pieza completa el ' Best of Saturday '.
Los artistas Kindamo y Mr Nobody de Alex De Pase Stores Gemini Inkv  se repartieron el premio al "Mejor Realista" por su colaboración en negro y gris, mientras que el duo Rich Harris y Jamie Lee Knott de Dark Horse Collective ganaron el "Segundo Mejor Color" Para una pieza absolutamente sublime en una pierna.
Y para concluir, también tenemos a nuestro buen amigo Benjamin Laukis, que se fue con el "3er Best of Show" por el loco tatuaje de una chica de dos cabezas, así como el "3 ° Mejor Realista" por un brazalete. Impresionante mostrando un trío de máquinas Inkjecta Flite Nano.