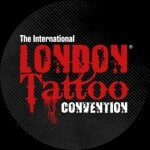 Timelapses de Tatuajes - London Tattoo Convention 2019
noviembre 19, 2019

noviembre 19, 2019

es

https://www.killerinktattoo.es/skin/frontend/killer/default/images/logo.svg

https://www.killerinktattoo.es/
Durante la London Tattoo Convention de 2019, a parte de grabar el vídeo principal tuvimos tiempo de capturar a varios aclamados artistas tatuando en una serie de increíbles tatuajes!
¡Haz clic en el botón de abajo para ver a Grace Neutral, Mambo, El Uf, Lewisink, Mystik y Matthieu Duquenois desplegando sus famosas habilidades de arte corporal!
Grace Neutral
Ubicada a poca distancia en coche del Tobacco Dock, la artista británica Grace Neutral trajo su popular estilo de tatuaje a la London Tattoo Convention de 2019 con una flor hecha mediante la técnica del hand-poke.
Mambo
El tatuador italiano Mambo llamó la atención en la London Tattoo Convention de 2019 con su estilo único, al que llama "destrutturato", esencialmente un objeto deconstruido con líneas negras gruesas, atrevidas y vibrantes bloques de color.
El Uf
El Uf brought the horror stylings to the 2019 London Tattoo Convention, with the Spanish tattooer creating a creepy Junji Ito-inspired piece.
Lewisink
El tatuador francés Lewisink es conocido por su intrincado trabajo geométrico, ¡y no decepcionó en la London Tattoo Convention de 2019 con una enorme pieza trasera negra!
Mystik
2019 marcó el decimoquinto año de la London Tattoo Convention, entonces, ¿qué mejor manera de celebrar todos los recuerdos que se comparten que estas letras "nostálgicas" del artista de tatuajes australiano Mystik?
Matthieu Duquenois
El maestro del tatuaje de Sak Yant, el artista francés Matthieu Duquenois, mostró sus habilidades con un Khem Sak en la London Tattoo Convention de 2019, otorgando una pieza tradicional de estilo tailandés a un coleccionista de su trabajo.