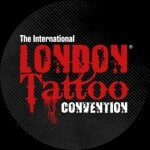 London Tattoo Convention 2019 Video
noviembre 14, 2019

noviembre 14, 2019

es

https://www.killerinktattoo.es/skin/frontend/killer/default/images/logo.svg

https://www.killerinktattoo.es/
La London Tattoo Convention celebró su quinceavo aniversario este año y nosotros estuvimos allí para capturar todo lo sucedido!
En nuestro último vídeo aparecen numerosos artistas increíbles del tatuaje, algunos buenos recuerdos de convenciones de años anteriores, y el debut de ECOTAT, una nueva línea de productos hechos con plantas y respetuosos con el medioambiente.
Échale un vistazo más abajo!
La quinceava edición de la London Tattoo Convention fue otro evento emocionante, con artistas antiguos y nuevos que se unieron en un fin de semana para tatuar logrando llevar el listón aún más alto.
Estuvimos encantados de ver a tantos artistas patrocinados por Killer Ink en el escenario recibiendo premios por el increíble trabajo que hicieron en Londres.
El honor más codiciado "Best of Show" fue otorgado a nuestros artistas Ryan "The Scientist" Smith y Rich Harris, quienes colaboraron en el show para crear un tatuaje de pierna completa asombrosa.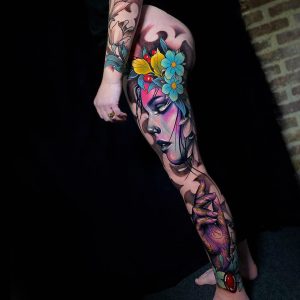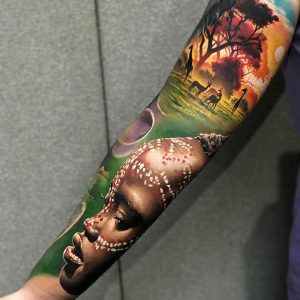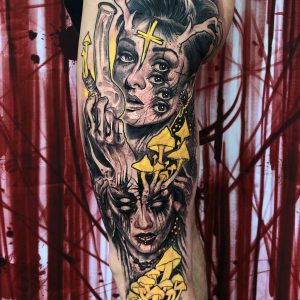 Nuestros artistas patrocinados también lograron ganar los premios "Best of Day" ,con el tercer, segundo y primer lugar para Damian Gorski, Anrijs Straume y Sandra Daukshta, respectivamente.
Carlos Fabra se llevó a casa "Best Black & Grey" por su increíble tatuaje en la pierna con temática Peaky Blinders, mientras que Mads Thill ganó "Best Back Piece / Coverage" por su fantástico trabajo.
Completando los premios estaba Yarson Stahowic, que logró ganar el "3rd Best Realism " por una increíble manga con temática de Guardianes de la Galaxia.