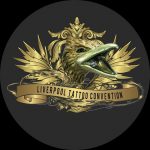 Killer Ink Tattoo en la Liverpool Tattoo Convention
mayo 31, 2017

mayo 31, 2017

es

https://www.killerinktattoo.es/skin/frontend/killer/default/images/logo.svg

https://www.killerinktattoo.es/
Que mejor manera de pasar un soleado fin de semana que asistiendo a la décima edición de Liverpool Tattoo Convention y grabar un pequeño video!
Hicimos un corto viaje a la Liverpool Tattoo Convention a principios de mes para grabar un video de nuestros amigos y artistas patrocinados, y a un grupo de chicas jugando con fuego...
Échale un vistazo al video de más abajo!
Celebrando su décimo aniversario, la 2017 Liverpool Tattoo Convention nos ofreció tatuajes en vivo de más de 250 artistas, incluyendo música en directo y la actuación de The Fuel Girls y el cómico Johnny Strange.
También asistió a la convención de Liverpool nuestro gran amigo Richie Bulldog – fundador de Hustle Butter Deluxe y nuestro maestro de ceremonias del fin de semana.
Como ya sucedió en Febrero en la Milano Tattoo Convention, nuestro artista patrocinado Ryan Smith ganó el premio por 'Best of Show' con otra increíble pieza realizada con la colaboración de Jay Freestyle. Ryan también se llevó a casa el premio 'People's Choice Award' en la 2017 UK Tattoo Awards.
Nuestro querido Damian Gorski se llevó los premios de 'Best Large Colour' y '2nd Best of Show', mientras que Mark Bester ganó '2nd Best Large Colour' con una manga a color.
Recuerda tener un ojo en nuestras redes sociales para saber a qué convenciones vamos a asistir próximamente!