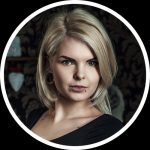 Artista Patrocinado del Mes – Sandra Daukshta
marzo 6, 2017

marzo 6, 2017

es

https://media.killerinktattoo.co.uk/skin/frontend/killer/default/images/logo.svg

https://www.killerinktattoo.es/
¿Sabías que la catarata más ancha en Europa está en Letonia? Y lo que es más importante, es el país que nos ha traído a la increíble artista tatuadora Sandra Daukshta!
Sandra comenzó tatuando en su país natal antes de mudarse al estudio más grade en Letonia, Home of Tattoos, situado en la capital Riga.
En 2017 lo dejó todo y se mudó a Francia con su novio y famoso tatuador Mihail Neverovs. Juntos compartieron residencia en Noire Ink en Clermont-Ferrand, que está dirigido por otro artista patrocinado por Killer Ink, Thomas Carli-Jarlier, y su mujer Vasilisa Carli-Jarlier.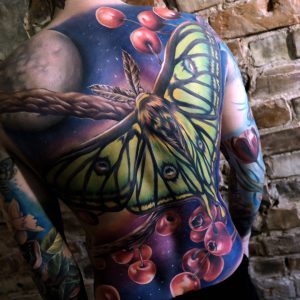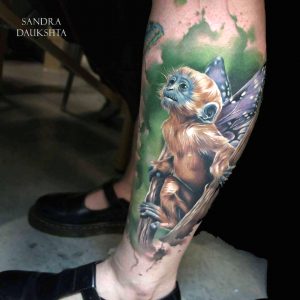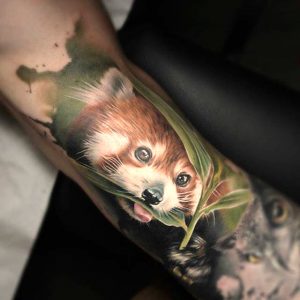 Sandra Daukshta es conocida por sus increíbles trabajos de realismo a color, especialmente cuando se trata de piezas con animales.
Nos juntamos con Sandra en la 2017 Milano Tattoo Convention, y la vimos ganar el premio '2nd Best of Saturday' con una tremenda pieza de un mono con alas de mariposa!
Asegúrate de que echas un vistazo a este trabajo de color en la espalda que está trabajando actualmente, es impresionante!
Para ver el trabajo de Sandra Daukshta, pásate por sus páginas de Facebook e Instagram.