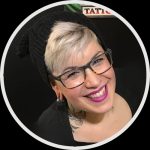 Artista Patrocinado del Mes – Debora Cherrys
abril 7, 2017

abril 7, 2017

es

https://media.killerinktattoo.co.uk/skin/frontend/killer/default/images/logo.svg

https://www.killerinktattoo.es/
Cuando se trata de artistas de tatuajes neo-tradicionales, solo existe una reina, y su nombre es Debora Cherrys.
Situada en Madrid, España, la artista patrocinada por Killer Ink, Debora Cherrys, comenzó su andadura en Mayo del 2012 y se convirtió rápidamente en una multi-premiada artista, que actualmente trabaja en el estudio de La Mujer Barbuda en Getafe.
Aunque Debora dice que puede ser reconocida por ambos estilos de realismo y neo-tradicional, es este último el que capta la atención en las redes sociales y convenciones.
En la reciente Limerick Tattoo Convention, sus increíbles piezas de neo-tradicional la hicieron ganar 'Best of Saturday', 'Best of Sunday' y 'Best of Show' – una auténtica proeza!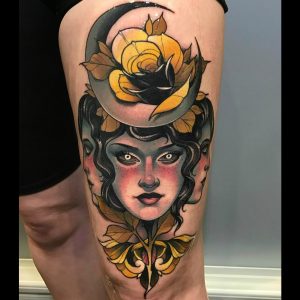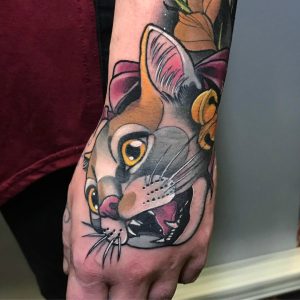 Aunque los premios sean una prueba irrefutable de la calidad de sus trabajos, no hacen justicia por completo a Debora. Puede que sea una de las mejores artistas en el mundo, pero también es una de las más simpáticas, siempre con una gran sonrisa en la cara y una gran pasión por su trabajo.
Es otra manera de decir que estamos orgullosos de patrocinar a Debora!
Si quieres ver más sobre los trabajos de Debora Cherrys, visita sus perfiles sociales en Facebook e Instagram.